Next stop – Fountain Hills, Arizona just northeast of Scottsdale for the Fountain Festival of Fine Arts & Crafts. The Festival goes from February 24-26 and opens at 10 AM.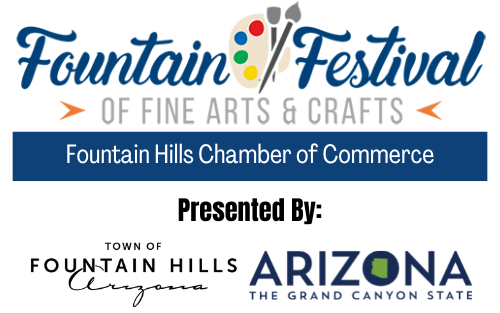 This art festival is in it's 49th year, celebrating over 500 artists from all over the world in every medium. Enjoy free admission and free parking, and then spend an hour or then day visiting food booths, the beer garden, or local restaurants. In addition, live bands and musicians will be playing all day long. 'The Fountain Festival has gained status as one the most important and prestigious shows for artists in this region.' Click here to read more about the festival and its history on their website.

What makes Fountain Hills world famous? The 7,000 gallon fountain of course! None of my fountains take that much water! At its full height the fountain reaches 560 feet! That's higher than Old Faithful in Yellowstone park, and the Notre Dame Cathedral. There's even a live stream of the fountain online for all the enjoy from far and wide. Fountain Hills is a whole experience you won't want to miss! See you there!
Stay tuned for pictures from my Tubac Show!