Hi, my name is Roberto Marquez.
I am a copper artist, and I make handmade copper fountains. I make copper waterfalls, indoor fountains, tabletop fountains, and outdoor fountains for your patio or garden. Each copper water fountain is handmade by me, hand torched and hammered from copper sheets and tubing. I know a lot of people make fountains. Being a fountain artist, I get a chance to talk to people and hear about their fountain experiences. Sure, there are a lot of cheap fountains out there. The real artistry comes in being able to create the cascading waterfalls that work. Where the water flows evenly and stays in the fountain. Getting a fountain that is properly balanced is important. I believe that my fountains are very reasonably priced for handmade copper fountains. I apprenticed with a master fountain maker for two years, and have been creating my own fountains for six years. I grew up in San Carlos, Mexico, near the Sea of Cortez. The trickling waters and cactus and lily motifs of my fountains remind me of my childhood days and the waters of Mexico.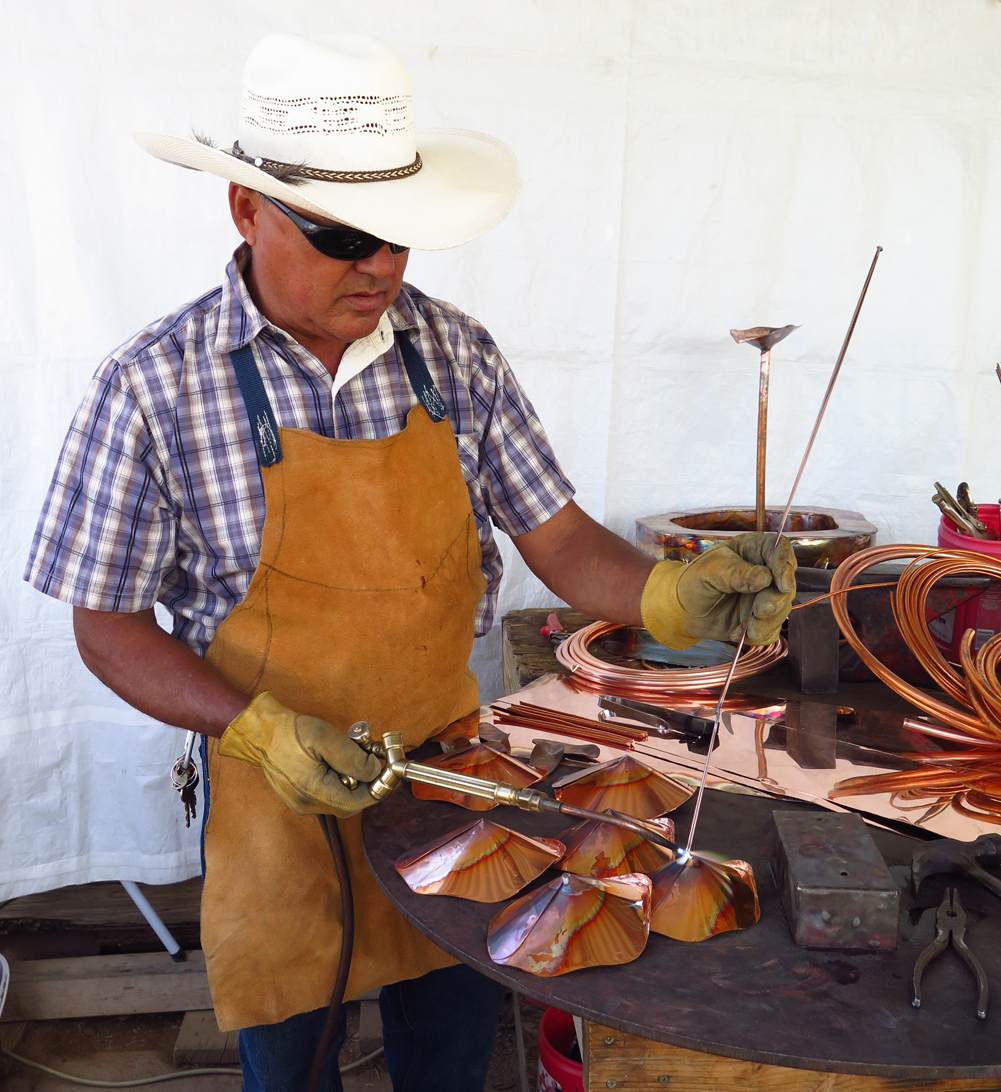 The cascading waters of my fountains create a relaxing space for people. One of the things I enjoy the most is hearing back from satisfied customers. The gurgling waters have helped bring nature to many urban desktops. I thoroughly enjoy being a copper artist. People respond to my fountains, which makes me very happy.
In my tabletop fountains, the Rain Tree is my most popular fountain. In my medium and double wall fountains, the Calla Lily is very popular. For the purists, there is nothing better than the waterfall fountains for that cascading waterfall effect. A five to seven bowl patio waterfall fountain will provide you with relaxation and satisfaction for years to come.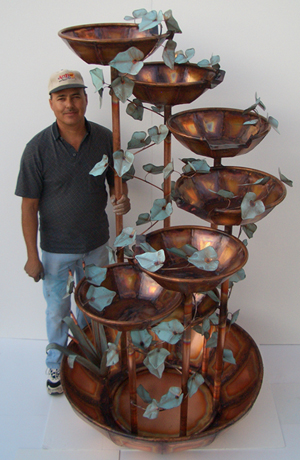 Take a look. I would be happy to ship you one. Or, even better yet make you a custom copper fountain. You can reach me at my studio in Tucson, Arizona at 520-331-4127, or here online at www.handmadecopperfountains.com.